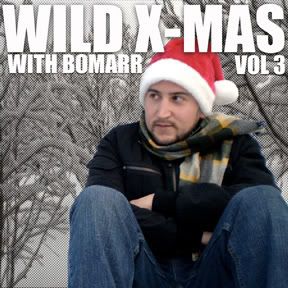 Just in time for teh holidays is the 3rd installation of Bomarr's Wild Xmas (XXXmas?). This fifty minute mix of continuos musics spans from obscure Christmas novelties to rare tracks from producers such as DJ Olive and Oakland's The Mole and bands such as Deerhoof and Of Montreal.
According to Bomarr, this is the final installation in the Wild Xmas podcasts. That's a shame 'cause this was one of the few holiday traditions I look forward to every year. At least there's still eggnog.
But maybe Bomarr is taking the time off to create a new holiday themed record label (Sant-a-con?).
You can download Wild X-Mas With Bomarr, Vol. 3 (2007) directly here, or go to this page for all three of his Wild Xmas podcasts.