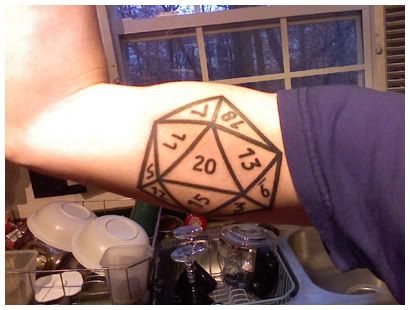 My friend, fellow nerdcore journalist, and co-organizer of the Crate Digger Death-match,  Z. from Hipster, Please!, got his first Boing Boing today! Can I get a w00t woot?!
Z.'s new found Boing status is in regards to his fantastic d20 tattoo he got yesterday.
Way to go Z.
It actually reminds me of a certain ex-girlfriend. She was a real kinky dame who loved to play games in the bed. It was a lot of fun, but we kept losing the dice.