My 404 Failephant image is getting kicked around the internet like a simile at a metaphor convention thanks to the Scott's post on
Laughing Squid
. It's spreading quickly via
Twitter
and
blogs
, and everyone seems to be properly attributing it, which is a pleasant surprise. Thanks all.
It even showed up on Buzzfeed.com in a post about "Awesome Error Messages" in which a commenter points out that technically my error message would be a 503, not a 404. I fail at failing… Success!?
All these posts got me thinking about one of my favorite gifs of all time: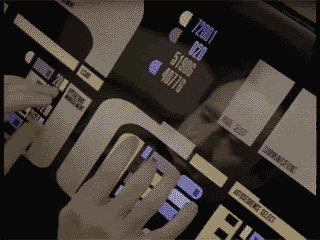 What are some of your favorite error gifs?